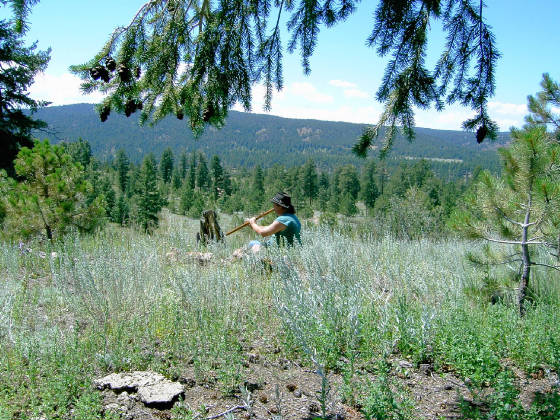 Living in the Rockies is like living a dream.
The four very distinct seasons that occur here
add a natural balance to our lives and the beauty that surrounds us leaves us thankful
daily.....
Mission Statement
The mission now as it has always been is to get a quality playing flute into folks hands at a good price.
I've seen this instrument change lives and I consider flute making as my Ministry.
Keeping it simple, honest and good, Kuzin Bruce flutes have a 100% happiness guarantee.