This site does have a few amenities such as toilets, potable water,picnic tables and a beautiful fire pit to sit around.
There is no electric here though we will have onhand a small Honda generator.
We will add much more info in the days to come.
For any who would like to participate but aren't up to "roughing it" we will supply some info on rooms in town, a short 4 mile drive.
We aren't leaning towards any structured activities some that come to mind are:
At least a couple of camp feeds.
Round Robin flute trade blanket.
Some open mike time (will have a small amp)
Evenings around the camp fire. Flutes, and all "noise toys" are encouraged.
Though no formal vending (it is a federal campground:>) any who have flutes they would want to sell or trade are welcome to use a picnic table or spread out a blanket. Could be a good time to "thin the herd" and move along those flutes that aren't getting much use.
Open to all suggestions, this gathering is for all.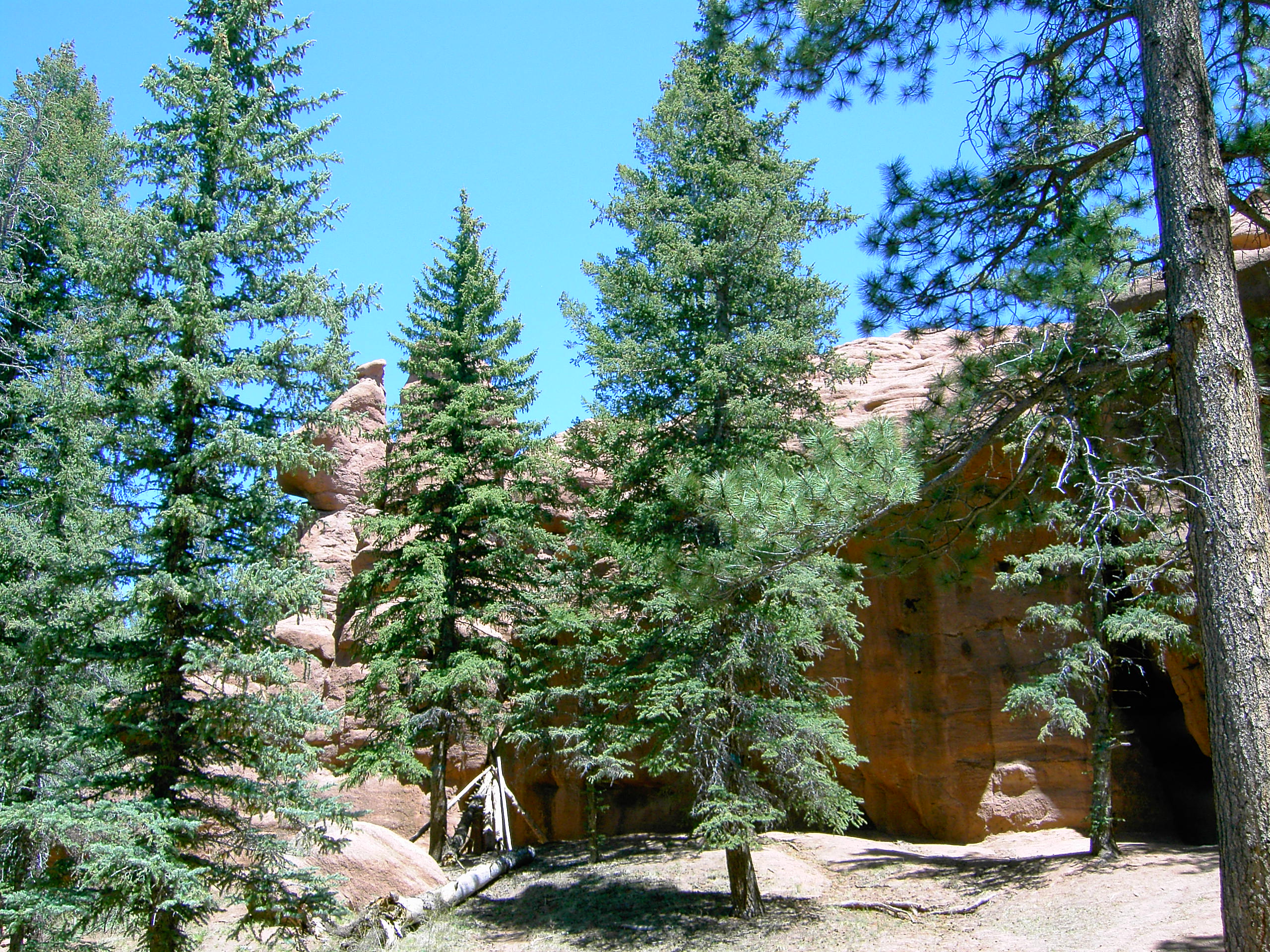 Incredible Red Rock formation in the woods, just a short walk from the camp!
More to come, including some pictures.....